I have been looking for ways to shorten my weekday commute.
Since I don't drive I didn't find this Cosmo article very helpful in that regard.
I do like the idea of coming home to a handsome, helpful chap and relaxing with a glass of wine.
I rely on my feet and city buses to get around for errands, to get to the day job and home again.
Last week, out of curiosity, I took a different route in to work. It still took me two buses but it seemed to be a shorter, more interesting and more enjoyable ride. It also provided enough time for a short walk down a quiet, scenic side street.
I really prefer walking over busing. Riding a bike in to the downtown job just doesn't appeal to me.
I used to have a bicycle but I gave it way during our downsizing and moving project 3 years ago. It was pretty and sturdy. It also was susceptible to frequent flat tires. It seemed to cause me more grief than enjoyment. It also took up a lot of storage space.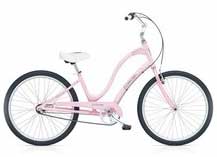 My kids ride bikes. They enjoy the freedom and mobility in getting to work, to school or hanging out with friends. They are also pretty handy with bike maintenance and repairs.
A few weeks ago, my suggested family outing included a tasty Thai dinner before attending the premiere of Bike City Great City at the Mayfair Theatre.
Saw Bike City Great City the movie with the kids tonight http://t.co/xdYlWRQhgb at the @mayfairtheatre Encouraging. Cities are for people
— Theresa Jobateh (@tjobateh) July 10, 2013
We bused down from the restaurant and arrived early. It was a good thing so that we could be near the front of the line of enthusiasts (some people actually rode their bikes there). Once inside the theatre, we had plenty of time to enjoy the ambiance, to look around and for some offspring ... to visit the snack bar.
I found it interesting that although we had just eaten a healthy dinner, people still wanted to get popcorn. There's something about theatre popcorn...
The old theatre's seats soon filled up with people.
Mayfair #Theatre #Ottawa pic b4 the doc film. "All the world's a stage, and all the men and women merely players..." pic.twitter.com/M1ofiljtYb
— Theresa Jobateh (@tjobateh) July 10, 2013
"All the world's a stage, and all the men and women merely players..." Aliens too if you noticed the dark figure on the balcony.
After a brief introduction by one of the supporters, the movie began. It was an interesting, inspiring yet short documentary.
One of the directors was David Chernushenko, an Ottawa city councillor. After the movie, Mr.
Chernushenko was available for a question and answer period with the audience. My young folk were impressed that Mayor Jim Watson was sitting just a few seats away and that he is a proponent for cycling in Ottawa.
Below are some

statistics harvested from the documentary and other sources:
"While cycling is a fairly popular form of recreation in Canada, its use for non-recreational purposes in most cities - i.e. as a mode of urban transportation - can at best be described as marginal. In terms of mode share, the bicycle occupies a distant fourth place after the automobile, public transit, and walking."

Source: http://www.tc.gc.ca/eng/programs/environment-utsp-casestudy-cs77ebikeplanning-1177.htm
Around 7,500 cyclists are seriously injured every year;
Cyclists are more likely to be killed or injured at an intersection or at a location where are are traffic signals or other traffic control signs.
Source: http://bikesafety.caa.ca/cyclists/bicycle-statistics.php
It's really good to see CAA is endorsing and recognizing bicycles as a form of transportation.
If you don't own a bicycle, you can share with others and even rent through one of the following:
http://www.rentabike.ca/rentabike/en/files/index.php
https://capital.bixi.com/
When cycling, remember the safety tips:

Take a bike tour of Ottawa with CBC's Steve Fischer.

When I acquire a bike again it will have to meet the following conditions:
Affordable (as in cheap so that if it gets stolen, I will not cry.)

Low maintenance;

Comfortable (as in it will have a wide seat and high handlebars);

Easily stored for an apartment dweller;

It may have three wheels (Well... so much for #'s 1 and 4).
---------
Did you find this blog entry funny, interesting or inspiring? (See the reaction check boxes below).
You can also subscribe to / follow this blog via email notification. See the little sign-up box on the right hand side of this page.
Drop by the blog for my novel to read an excerpt where a thief almost gets away with Sera Fletcher's bicycle.
Thanks for dropping by.
T